Christian Konrad
I am an Assistant Professor (UK: lecturer) in the Department of Computer Science at the University of Bristol.



Research Interests:
My main research interest is the design and the analysis of algorithms. I am particularly interested in algorithmic challenges that arise when processing massive data sets and the theory of distributed computing.

Publications Google Scholar DBLP

Professional Service:

Program Committees: STACS 2020, ICALP (Track A) 2020
Communication Chair: PODC 2019
Conference Organization Committee: SWAT 2016
Projects:

CV:
Before joining Bristol in April 2018, I spent 18 months as a research associate at the University of Warwick and three years as a postdoc at Reykjavik University. I obtained my PhD (2013) from the Université Paris Diderot and Université Paris-Sud under the supervision of Frédéric Magniez and my Masters degree (2008) from the Technical University of Munich.
Get my CV here
Teaching / Supervision
PhD Students: (Please get in touch if you are interested in doing a PhD in Algorithms!)
Cezar Alexandru, 2021 - ongoing
Kheeran Naidu, 2020 - ongoing


Teaching:
2020 / 2021: COMS10017 Object-Oriented Programming and Algorithms I (first year), teaching Algorithms I
2020 / 2021: COMSM0068 Advanced Topics in Theoretical Computer Science (fourth year), second half of unit
2019 / 2020: COMS31900 Advanced Algorithms (third year), first half of unit
2019 / 2020: COMS10007 Algorithms (first year), unit director
2018 / 2019: COMS10007 Algorithms (first year), unit director


Publications
(Bristol undergraduate students are highlighted in red, and Bristol PhD students are highlighted in green)

Recent Manuscripts Conference Publications Journal Publications Posters Conference Reports Theses


Christian Konrad, Peter Robinson, Viktor Zamaraev
Robust Lower Bounds for Graph Problems in the Blackboard Model of Communication
Marijke H.L. Bodlaender, Magnús M. Halldórsson, Christian Konrad
Distributed Maximum Independent Set and Minimum Vertex Coloring
29th International Conference on Distributed Computing (DISC 2015).
Christian Konrad
Report on SIROCCO 2017
ACM SIGACT News (Volume 48, 2017).
Christian Konrad
Computations on Massive Data Sets: Streaming Algorithms and Two-Party Communication
PhD thesis (2013).
Christian Konrad
Aspects of parallelization for the resolution of the coupled Maxwell/Vlasov equations
Diploma thesis (2008).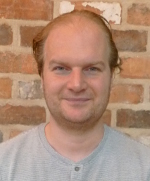 Contact

Email:
FIRSTNAME DOT LASTNAME AT bristol.ac.uk

Address:
Department of Computer Science
University of Bristol
Merchant Venturers Building (Room 306)
Woodland Road
BRISTOL BS8 1UB
United Kingdom